The Sailing Academy at Foynes Yacht Club is an ISA certified Centre. It has has proven to be extremely successful, winning both National and Regional titles at the Irish Sailing Awards over the past number of years. Our Sailing Academy is run by ISA trained Sailing Instructors, who are also equipped with years of on the water experience, First Aid, Water Safety training, Garda Vetting and Power Boat Licenses.
Our Sailing Academy caters for children aged 8-17 years. Training is conducted using Topaz Omegas (15-17 years), Topaz Unos (12-14 years) and Opti Batts (8-11 years), the boat in which you train in will be at the discretion of our Instructors. Our courses not only teach children how to sail but also give them a chance to experience the natural beauty of the Shannon Estuary, whether this be spotting a dolphin or seeing ships pass by to the local ports.
If you have any questions regarding our Sailing Academy please do not hesitate to get in contact with us via our Website or Facebook page. Details regarding upcoming courses and supervised sailing will be posted both on our Website and Facebook page in due course.
Bookings for our Easter Sailing Courses are now open! We are running two weeks of Sailing Courses over the Easter break. Week 1: 11th-15th April, Week 2: 18th-22nd April. To book or if you would like more information contact Mary McCormack on 087-3542515 or pop us an...
read more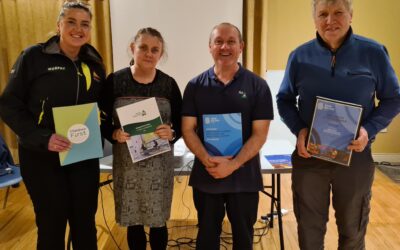 A huge thank you to Ciaran Murphy, National Inclusion & Safeguarding Officer, Irish Sailing, for giving a great course on Safeguarding at the club last evening. Great presenter, great content, and highly relevant information. Thanks also to Niamh Finucane (Child...
read more